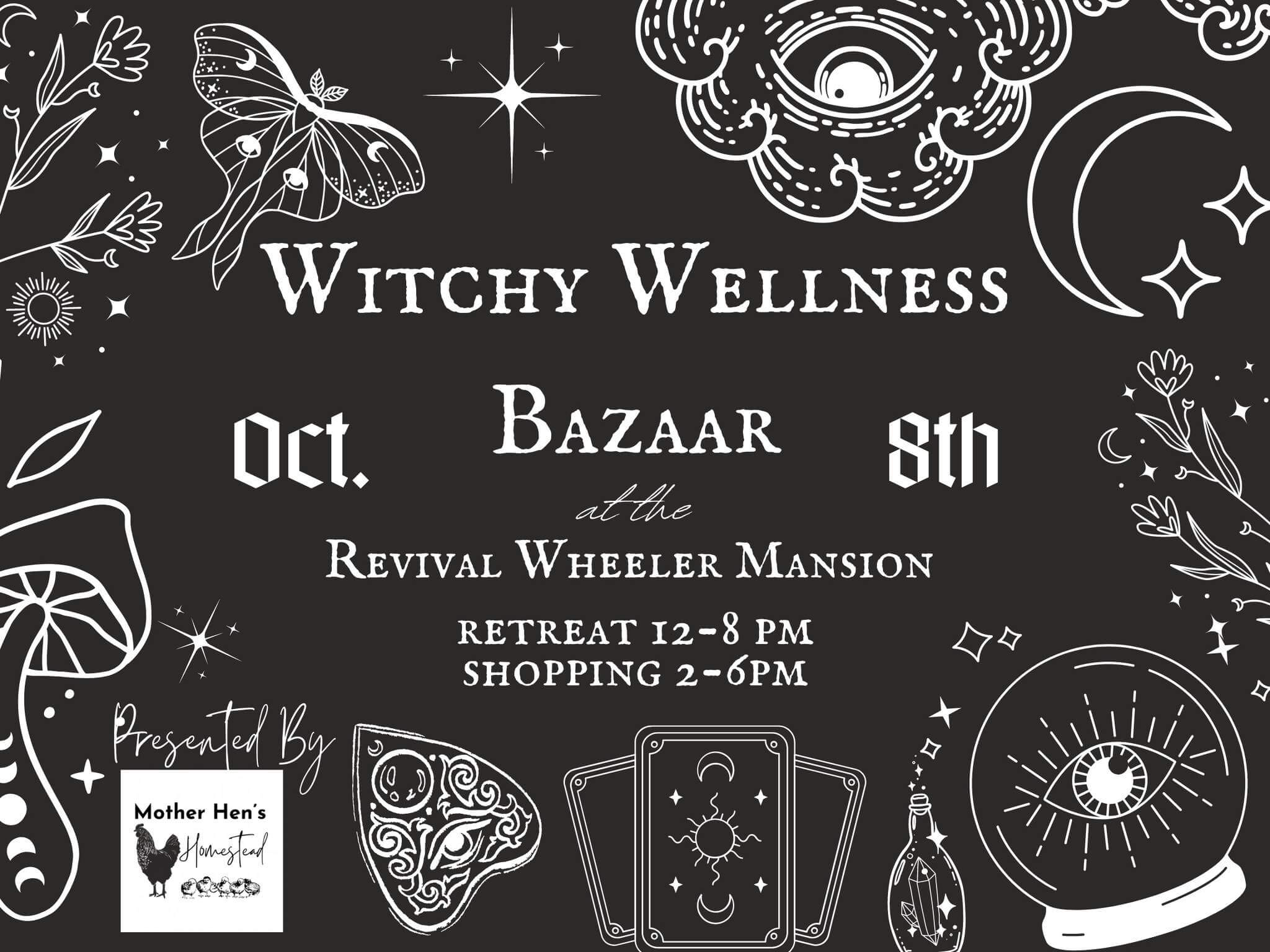 Join us for a day of wellness with a witchy vibe. Relax, let go, set intension, make connection, learn, heal, eat nourishing food and shop some of our wellness and witchy vendors.
There will be wellness or movement based and educational workshops for you to choose from throughout the day that are included in the ticket price as well as a Harvest Meal made with the harvests off the Homestead. (The meal will be completely gluten free with vegan options)
The Schedule of Events is posted on the Facebook event page discussion so check there to get the details and to see all of our practitioner and vendor highlights as we post them.
You will have the option to sign up for tarot and Oracle readings, massage and potentially other services as well that you can sign up for at any time during the Witchy Wellness Bazaar.
Remember to bring a yoga mat, pen or pencil and notebook for journaling or note taking and dress for the weather as some rituals, ceremonies, workshops and vendors will be outside.
Half day tickets are available for guests to attend the first portion of the day only, so from check in at 12pm until 4pm. This ticket option does not include the meal however but you are welcome to stay and shop or sign up for services during the Eat, Shop, Connect time.
Anyone may come and shop the vendors or sign up for a reading or service from 2-6pm at no cost to them. Tickets are only required if you plan to attend the scheduled events being offered throughout the day.
All tickets sales are final and nonrefundable, sorry, please double check your calendar before signing up. A limited amount of sliding scale tickets are available for those in need.