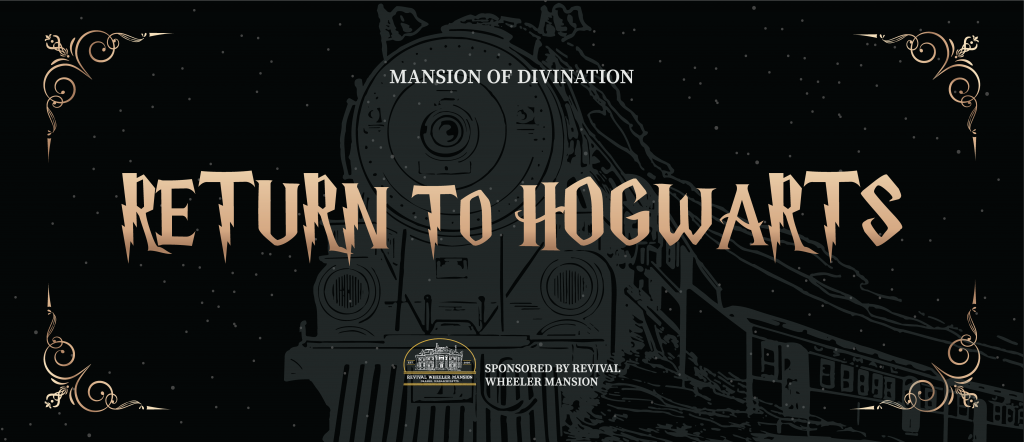 If you are a Harry Potter fan, this is an event you should not miss! This year, the Revival Wheeler Mansion in partnership with other local businesses will be hosting the Mansion of Divination.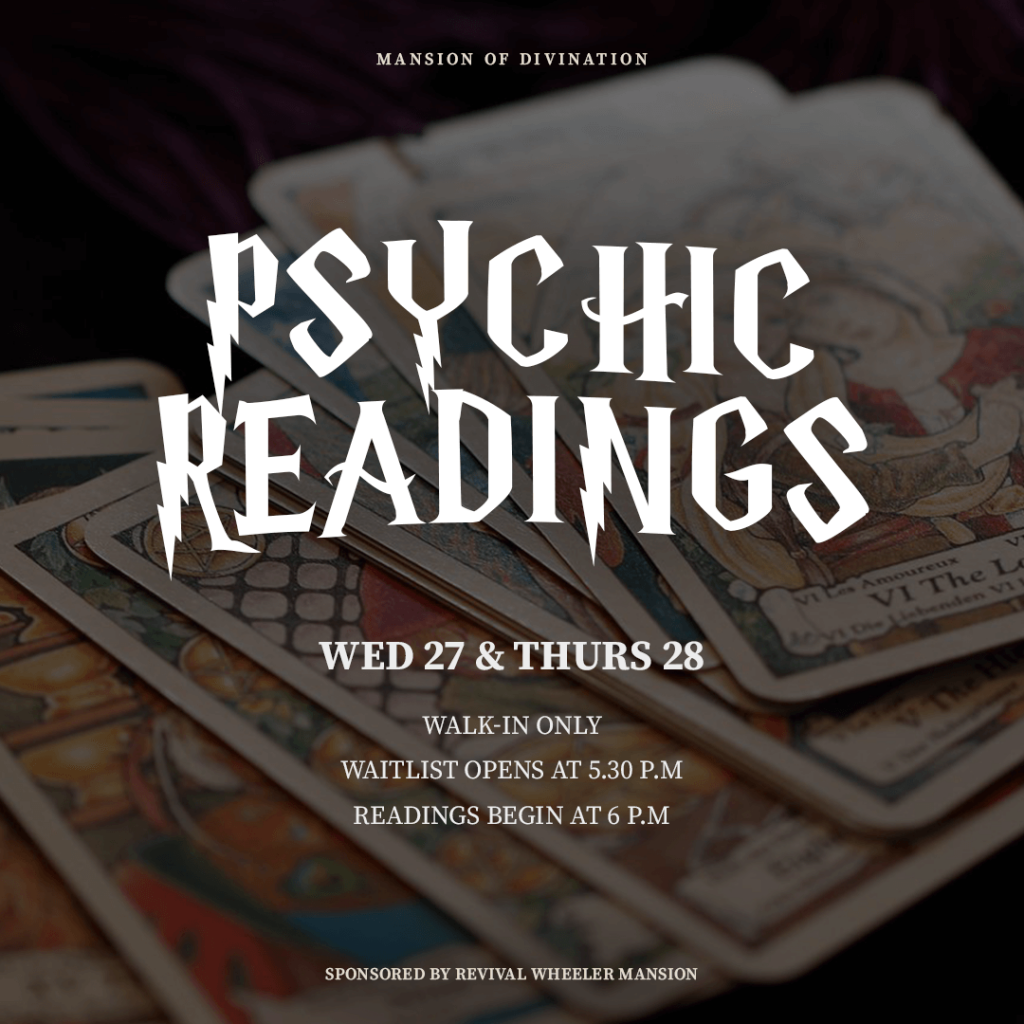 PSYCHIC READINGS – WALK-IN ONLY!
We are hosting 3 types of readings with each reading is $25 and lasts about 30-45 minutes. This is a walk in event only with waitlist opens at 5.30pm and readings start at 6pm.
Jeff Cullen: Dice and Runes
Juelz Cullen: Tarot
Michael Cisneros: Tarot
Allan Spiers: Spanish Cards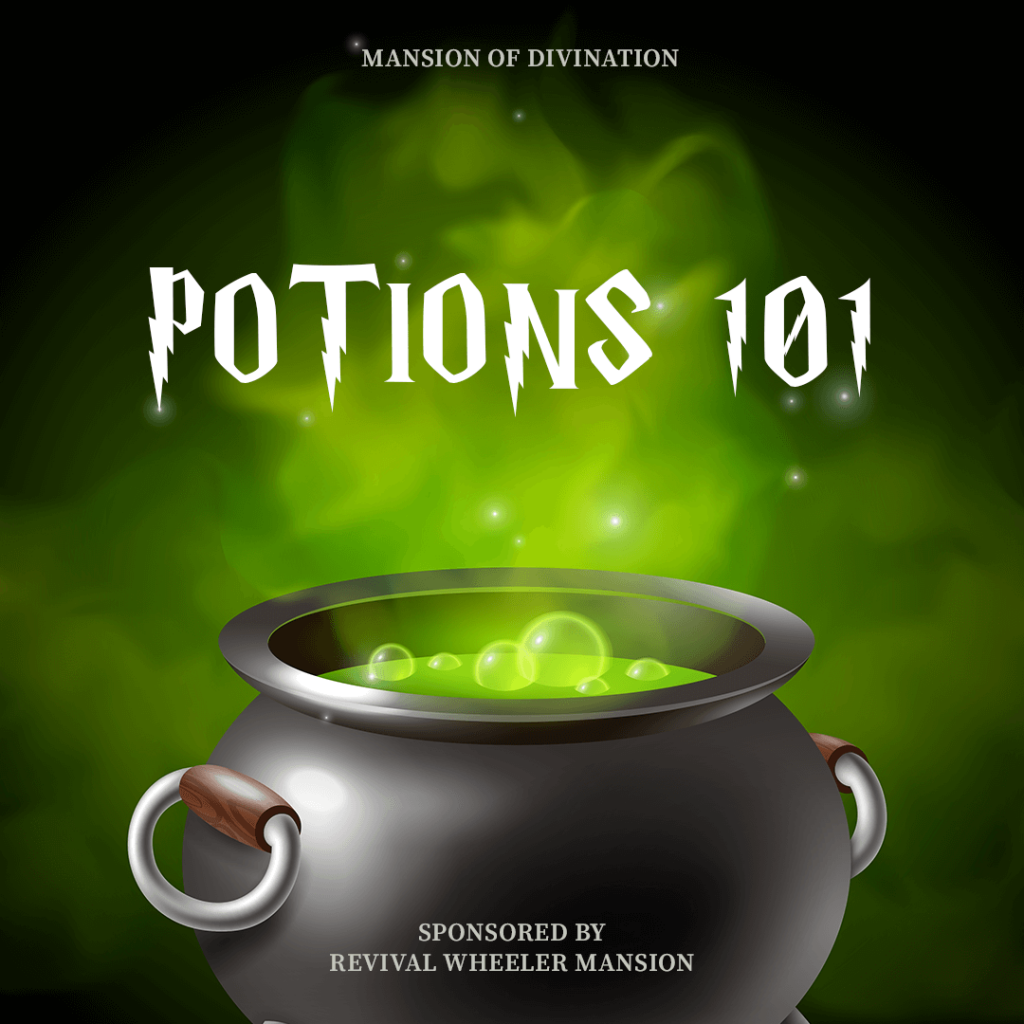 POTIONS 101
One of the most recognizable tool of witches is the cauldron, but it is also one of the least utilized in modern witchcraft. Whether you are a witch or not, learn how to brew powerful potions such as baths, washes, and even enjoyable cocktails that can be used to protect, invite prosperity, heal, and boost energy!
Jeff Cullen
Being raised in the wooded hills of Central New York, Jeff spent a lot of time communing with Nature and Her spirits. He and his sisters would cast spells and weave magic in the deep woods, craft tools and runestones from Her elements, and construct temples in fallen trees. Since then, he has continue to hone his craft and can't wait to share it with others.
Juelz Cullen
Owner of a witchcraft supply store Julie's Cauldron, she has been dabbling in witchcraft since childhood. She has been into many aspects of the occult throughout her life, practicing hands on for as long as she can remember.
JULY 29
JULY 30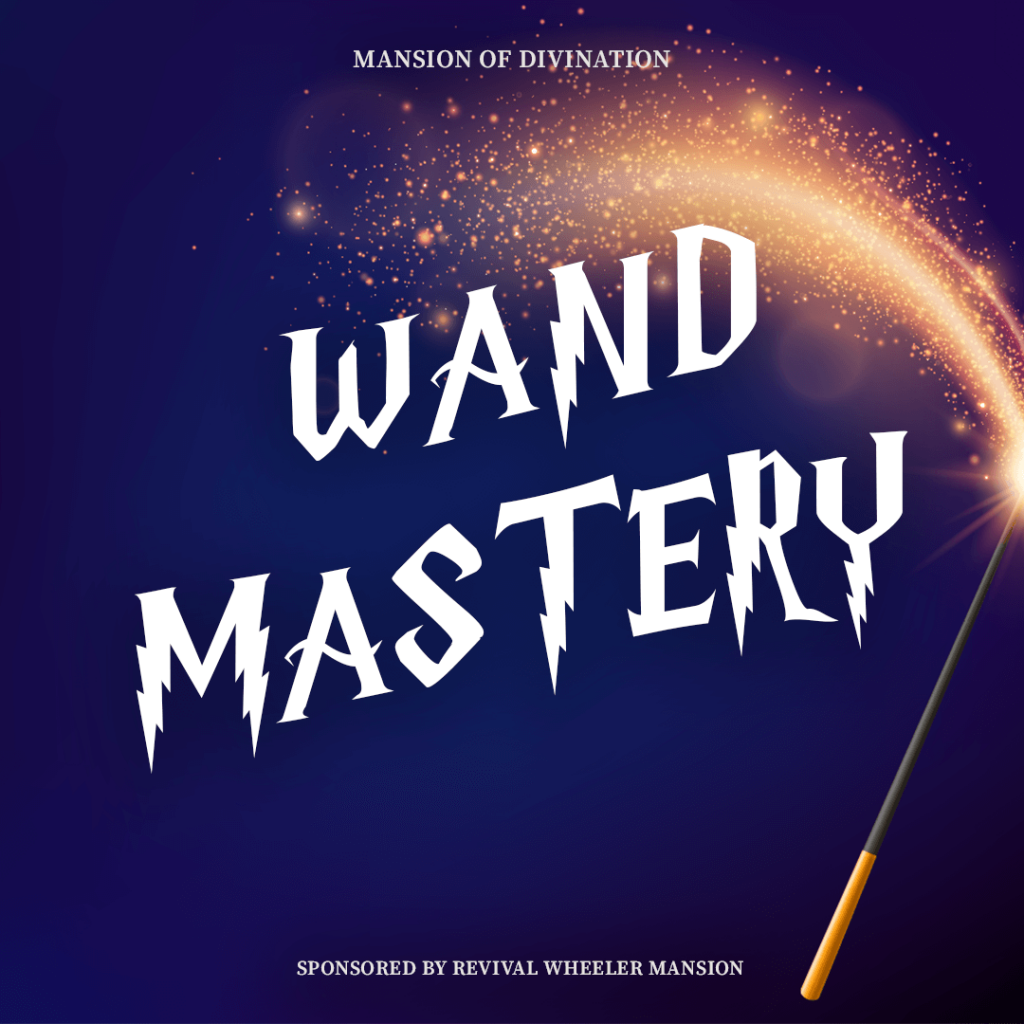 Crystals: Back to Basics
In our modern world of memes and mass marketed books it is difficult to remember the properties of the seemingly endless types of stones and crystals. But it doesn't have to be as confusing as one would think! Go back to the methods of the ancients when discovering the power of these amazing gems, crystals, and stones so you too can harness their power to manifest real results!
Michael Cisneros
Michael has been a practitioner of the occult of arts and witchcraft for about 25 years. Through this series he was intrigued most by wand lore and magic. He began making his own using various woods and applying different resins to charge the wands.
JULY 29
JULY 30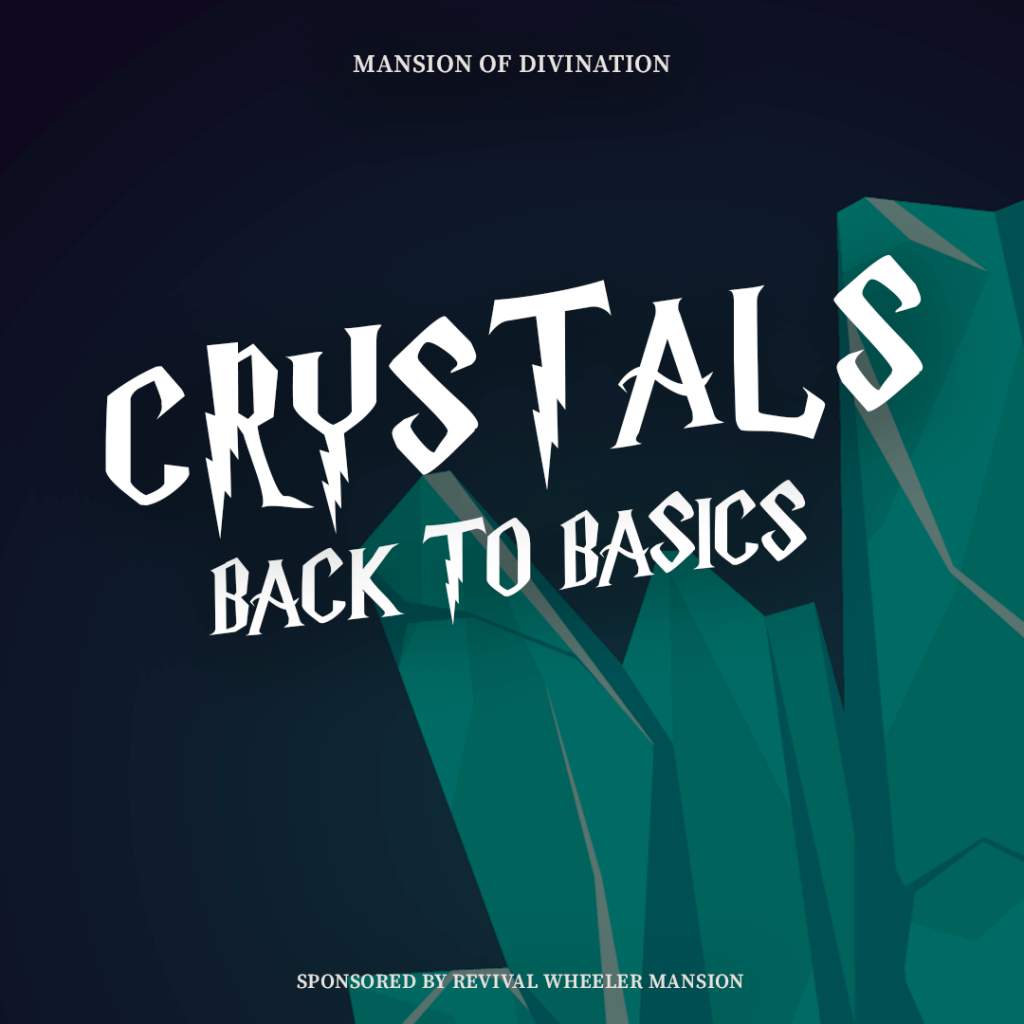 WAND MASTERY
With the movement of the wrist, the wand directs ethereal energy, guiding it to do our bidding. This extremely ancient tool is now among the most popular, and rightfully so! It puts magic directly in your hand! Learn to master this tool by understanding how they are used, what different types and styles there are, and how the properties of the material they are made from helps you conduct unseen forces to weave magic!
Allan Spiers
Coming from Peru, the center for folk magic and curious religious practices for centuries, Allan has always been fascinated in exploring the dark world of the occult. He has studied and practiced various forms of witchcraft, folk magic, and occult religions from around the world
JULY 29
JULY 30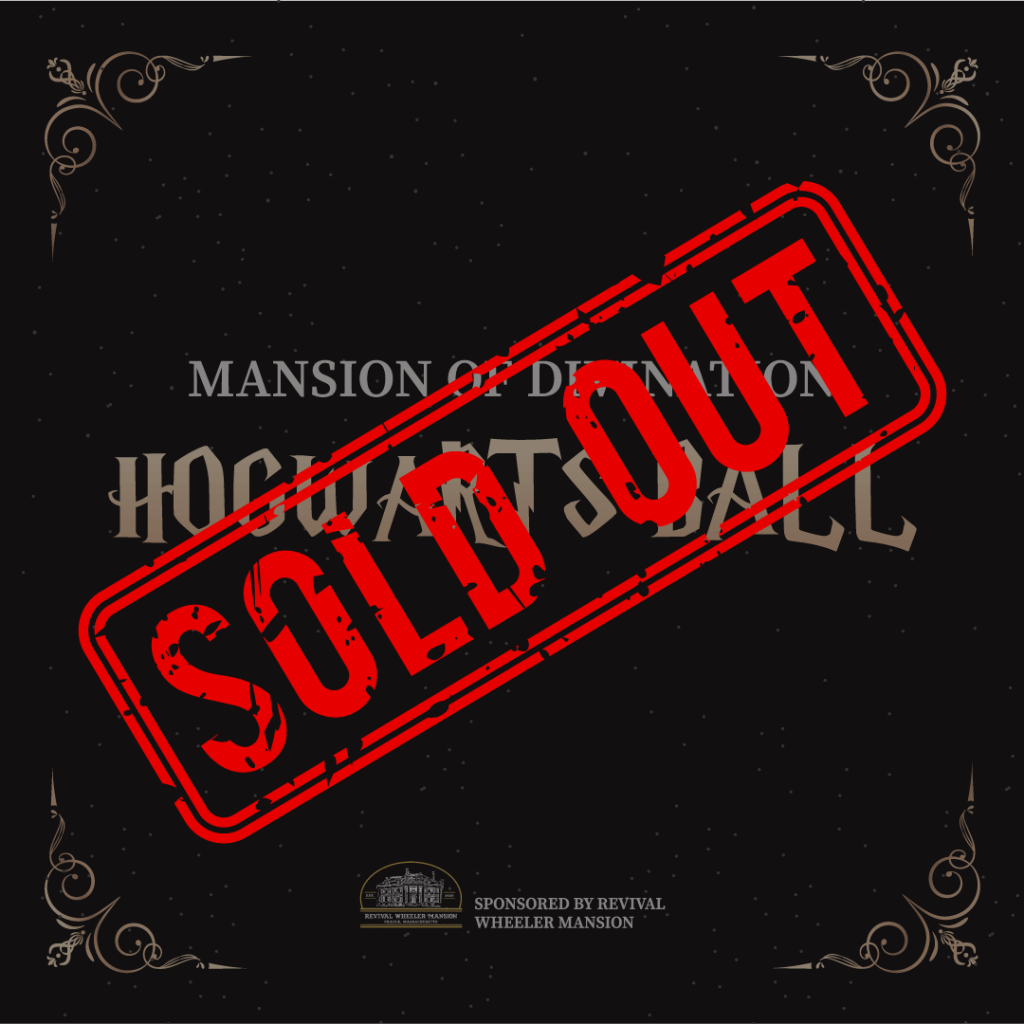 HOGWARTS BALL – SOLD OUT!
This is a Harry Potter themed formal event held at the historic Wheeler Mansion (now Revival Wheeler Mansion) in Central Massachusetts. We will have a DJ, hors d'oeuvre and a cash bar. 21+ only. Dress to impress and lets have a ball! Tickets will be available for pick up at Revival Wheeler Mansion. Tickets are non-refundable.
---
OTHER HARRY POTTER EVENTS IN ORANGE