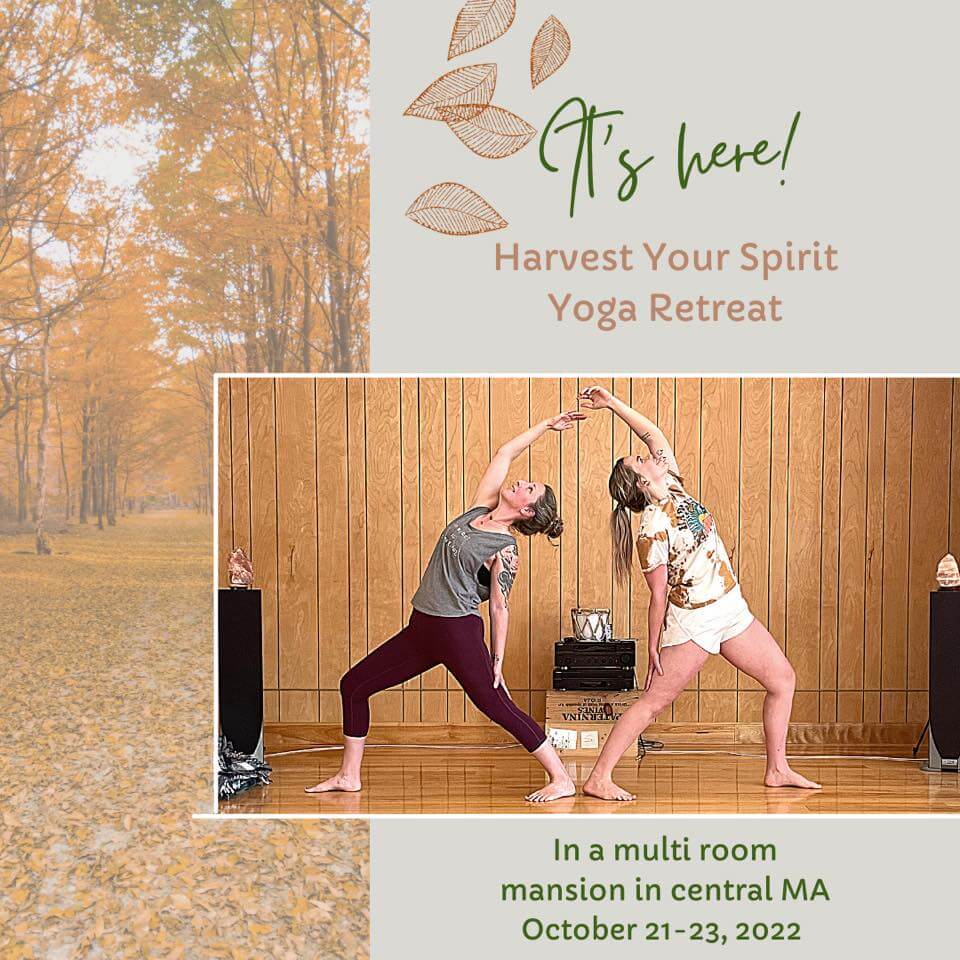 Harvest Your Spirit! Tap into your inner child- have fun, play, explore, laugh! Think of it like an adult slumber party (except you have your own room) during the best season that New England has to offer! Let go of your inhibitions, your worries, your stress and return to a life full of joy, wonder and curiosity. Let your inner child run free!
What's included:
Two night accommodation in a gorgeous, central MA Mansion
Daily morning breath work, meditation and yoga asana practice
Two breakfasts, two lunches, two dinners, as well as snacks and beverages with vegan and gluten free options (does not include alcohol)
Outdoor adventures of hiking including a sunrise hike, yoga at the summit, and a sunset paddle
A day filled with a tour in a limo or bus(depending on # of guests) of our local New England/North Quabbin gems
Evening sister circles -may include movement (yoga, dance, etc), meditation, breath work, reiki, tarot readings, art/creativity, sharing, group/partner activities, as well as laughing and tears!
Open to any and and all women! No experience required, only an open mind and an open heart.
EARLY BIRD DISCOUNT UNTIL AUGUST 21st!!!
ACCOMMODATION COSTS:
Mansion
Room 1-3: Queen Bed w/private bath $749
Room 4-5: Queen Bed w/shared bath $719
Carriage House
Room 1-2: King Bed w/shared bath, kitchen, living room $779
Room 3: Full Bed w/shared bath, kitchen, living room $659
Option to book entire Carriage House at $2000 for 3 guests
Want to bring a friend? Add a guest for an additional $150!